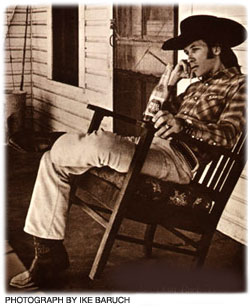 From the cover of The Return Of Doug Saldaña
REMEMBERING
DOUG SAHM (1941-1999)
Doug Sahm, Texas musical legend, died in Taos, New Mexico on Thursday, November 18, 1999. He was 58.
TEXAS MONTHLY has published three articles about Doug:
In April 1974 Gregory Curtis wrote
He's About a Mover
Doug Sahm's brand of music is fun, funky, fundamental—Next time you leave home pack Texas Tornado next to your boots.
In April 1989 Jody Denberg wrote
Beyond the Blues
Austin rocker Doug Sahm joins forces with blues impresario Clifford Antone to rejuvenate a venerable raunchy sound.
And in February 1993 Joe Nick Patoski wrote
Doug Deep
Musical styles come and go, but Doug Sahm's songs remain the same.

---
A Brief History of Doug Sahm and the Sir Douglas Quintet
at The Vinyl Tourist